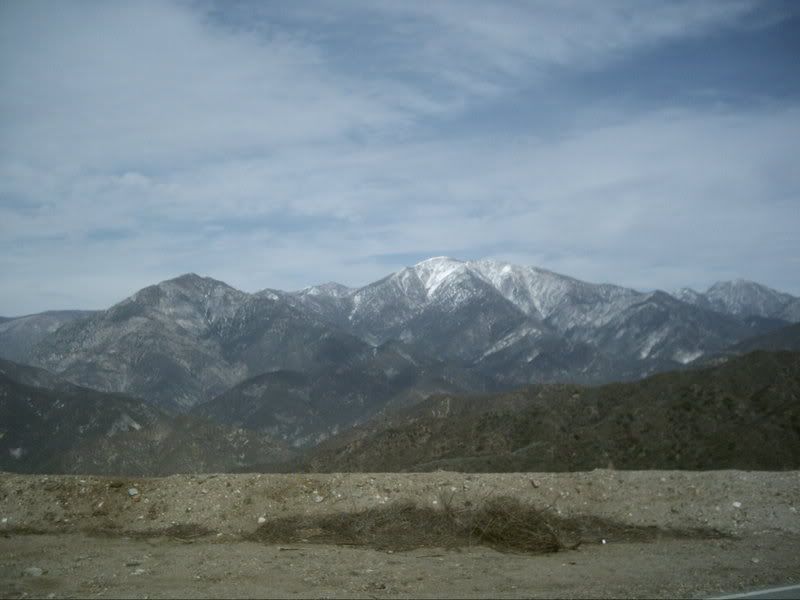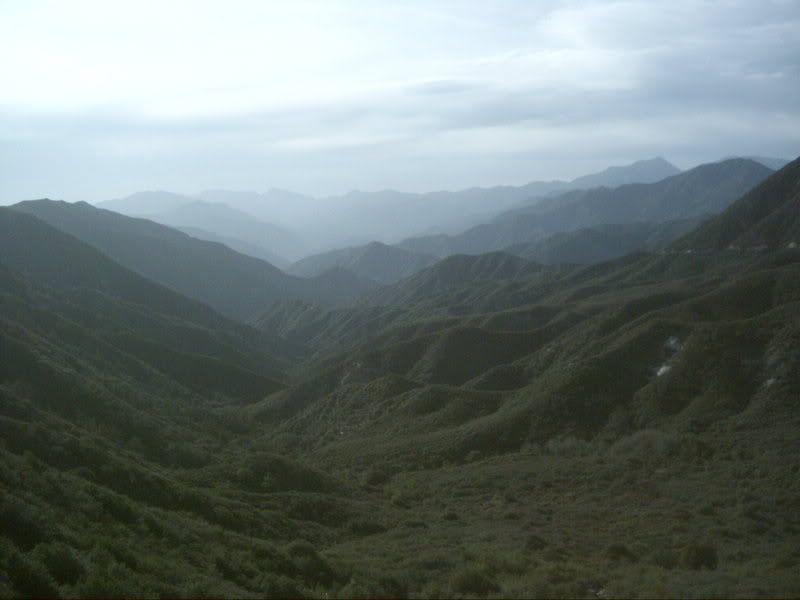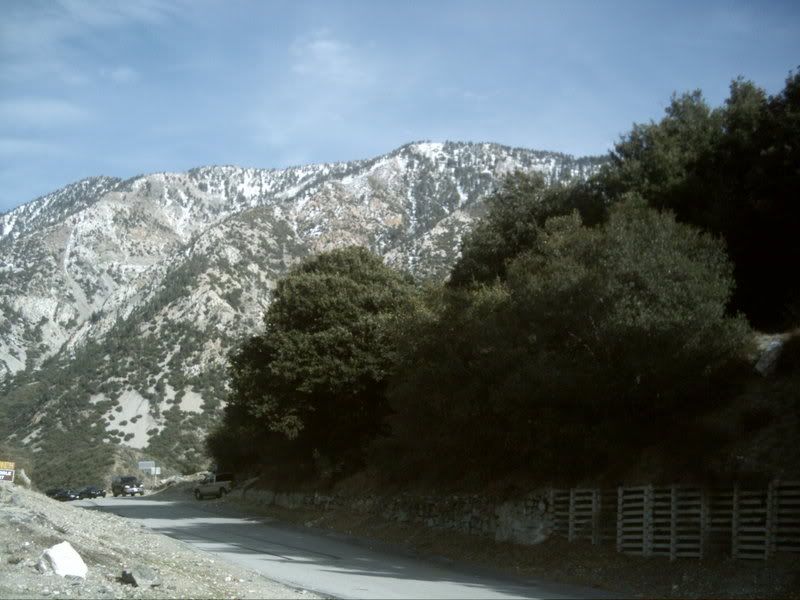 Since Bernie had adivised me that the 200k Had some 21% grades. I decided that I need to do some climbing. so after church and the weekly checkup with Family, I did Glendora Mountain and Glendora Ridge road to Baldy Village and back down, Like Brandy, it 's gorgeous here. I didn't have to take as many "panting" breaks (well maybe on Glendora Ridge) I surprised myself, as I able to do a lot of it without my granny gear

The only Downside was coming home, I wound on street that was being repaved - The City Of Upland(24th Street) had removed all the pavement - so I had to to do an impromptu cycle cross session.
Miles 51.6 - Elevation gain 4800 feet
average speed if you have to ask, you don't want to know.
The photos- The snow covered peak in the first three Lookout Mountain (6812 feet). Then there is is obligatory photo of the Cow Canyon saddle sign (when I started in Glendora I was at 812). Next is a photo looking down on the Vally of the East fork of the San Gabriel, and last is ridge in the Cucamonga Wilderness.