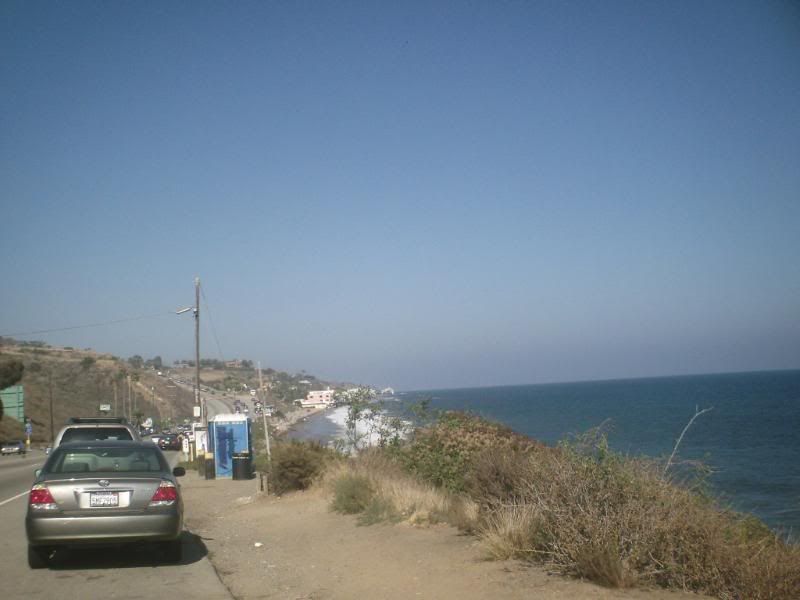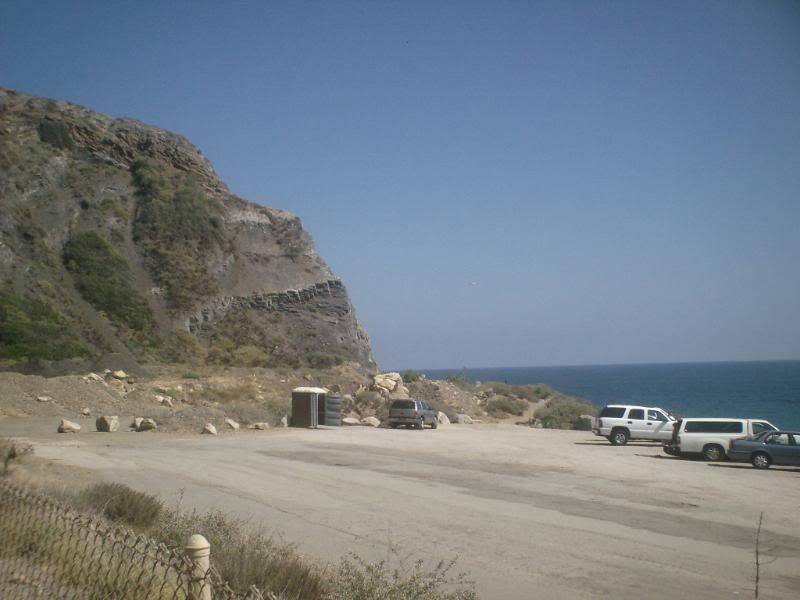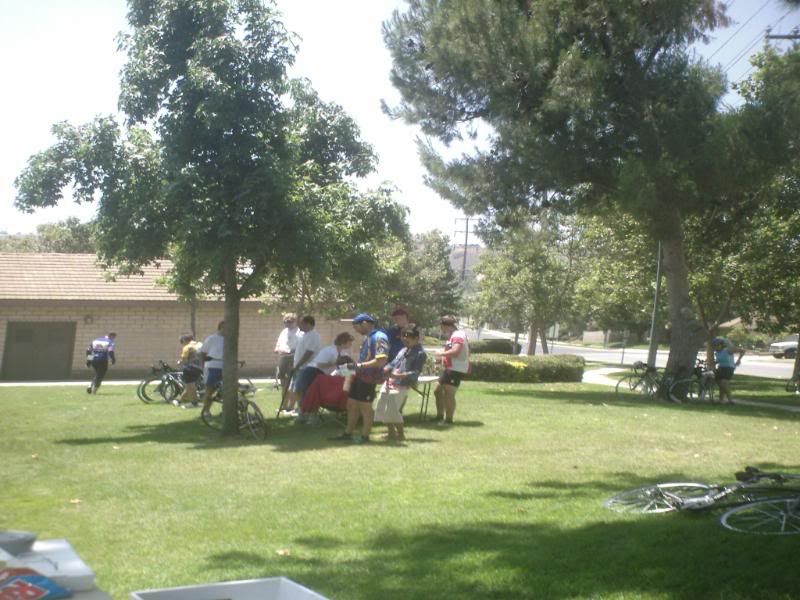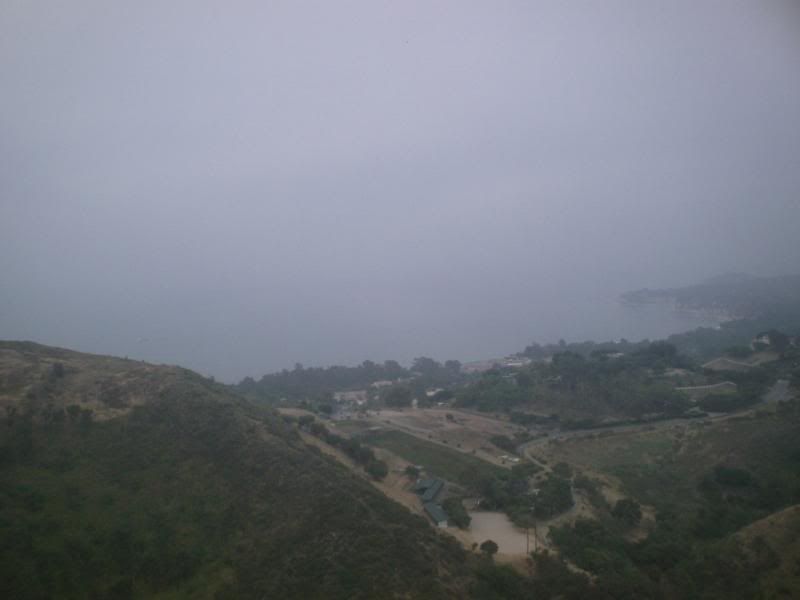 about 2 years ago , one of my friends in Pennsylvania passed away. This week, they had a memorial ride for Him. Since I could not get to Pa I decided to dedicate my double metric at the La Wheelmen's Grand Tour to him.
We started by climbing a hill. It wasn't bad but I should have gotten it into my granny - (Yes Steve, I'll pay for it later)we were on PCH for about 4 miles before we turned on to Latigo Canyon Rd. This was fun if you like going from Sea Level to about 2,000 feet in 6 miles. We then did more and more climbing , There was some descending, but not nearly enough. We finally got on to Westlake road, we lost about 1,000 feet in 4 miles This road sacred the Bejesus of my when I did Crusin the Conejo (Steve would insist that I use a Four letter word as an adjective, but it's my ride and I can curse if want to, curse if want to.. You would curse too if it happened to you!)
Where were we? Oh yes, I was really concerned about not making to the first control on time. we started see the double, triple, and Quadruple Century Riders(see, I'm not that insane!) Brent and Mike Miller said Hi. as well as one other person. It sounded like Tony Troccolli, but I was busy reading the cue sheet (did I mention a lot of folks got lost?).
I made to the control with 10 minutes to spare. as My boss would say, (woo & hoo).
I made it down the next big descent on Potrero Road, and passed CSU - Channel Islands. I stopped to a photo of a lettuce field. We then road through Camarillo and came to the second stop in Simi Valley. I stopped and talked to Frank Gutierrez and Enrique (Steve Liked to blab). I made it there with about an hour to spare. Less climbing faster = Jana!.
I did mention the "c" word? well , we started the climbing again. along the way I had to stop at a informational control. They put a sign on a post and you had to write down what it said I took a photo of the first one "Paris" but I didn't think I could get a good exposure of the second one "rando" (gee we must be on a brevet). I was cutting the time short again. I finally got on flat terrain, only to have to deal with the usual gusty headwind coming off the ocean in the afternoon. The road was named Pleasant Valley. Maybe they need to change the name unless you idea of "pleasant" is getting run off the road by giant fruit trucks. We were soon back into Oxnard. The final Control was at a civic center in Port Hueneme . I rode into the parking lot and there was no one there, and I had an hour to spare. It was right next to a park where we had a control at the January brevet so I rode there. no go, I finally rode back by the Civic center and saw folks rolling their bikes out of the door. Yeah!
Coming back, I stopped and took photos of a Cabbage field , the Phantom on display at Point Mugu NAS(The plane's a Fellow native of the Show-me state) and Mugu rock. Since I had the wind at my back, I able to make some good progress.
The last six miles on PCH have some very good size rolling hills. In January, I cramped up and had ride very conservatively> No cramps today. as a matter of fact, I managed to make it up some in middle ring (Yes , Steve I need to stop listening to Rabbit). the only problem was that the Sheriff's were towing illegal parked cars at the beach, so i had to avoid about 6 wreckers.
I saw David Nakai on the way back to City Hall in Malibu. I had talked to him at a registration. I went to get my dinner, and they were Frank and Enrique!. they had made a wrong turn and went to Ojai!
I had thou it would take make 12-13 hour to do, I wound up getting it done in about 11
Speaking of wrong turns, I decided to avid the traffic downtown and come back the 10 and 210, I avoided the traffic, but added a lot more miles as I went back trough Oxnard. Nothing ventured , nothing gained.
total Stats
Miles 126.48
time 11:15
avg speed 12.32
max speed 38.44
climbing 8,153