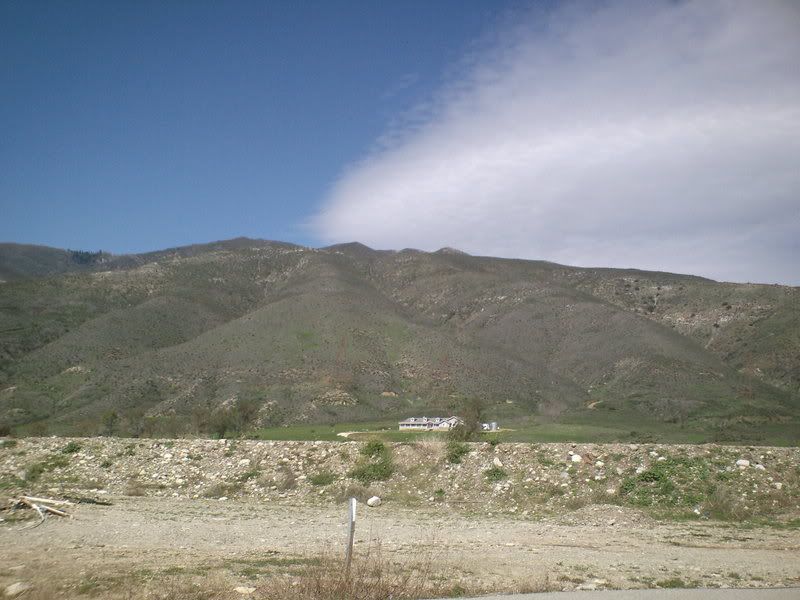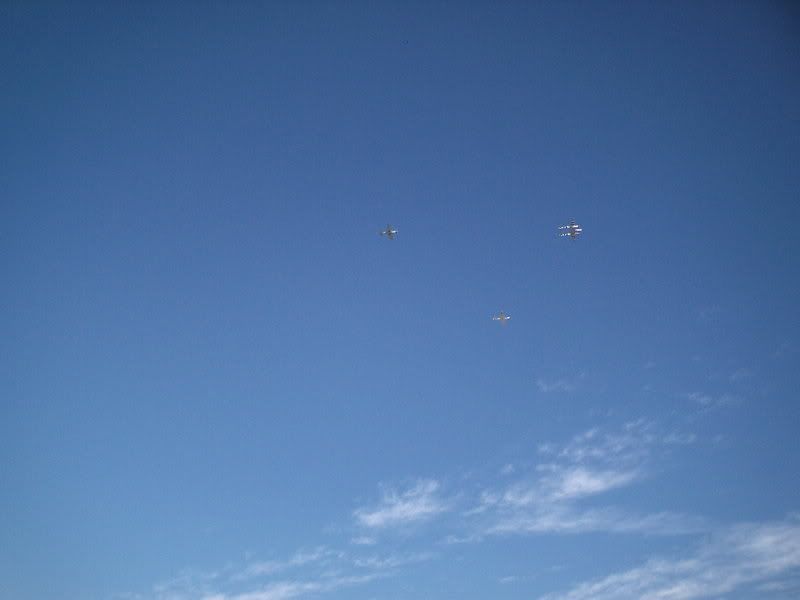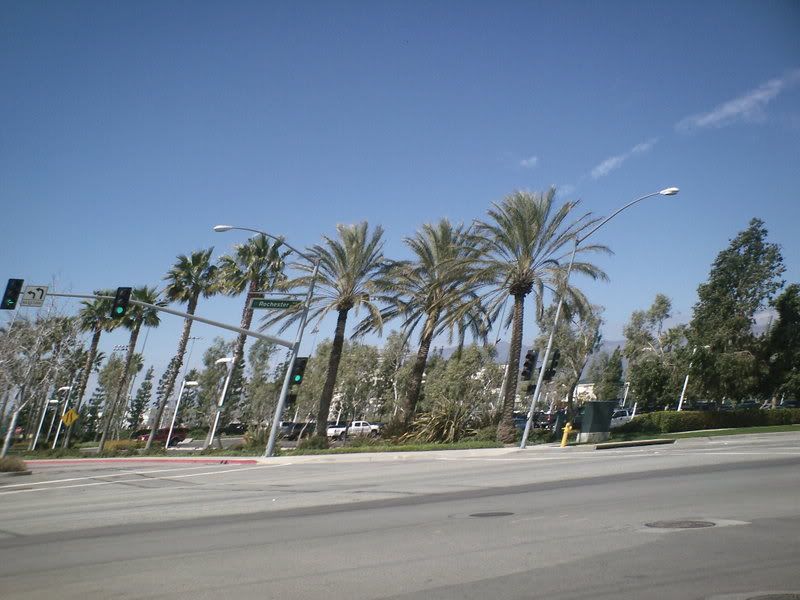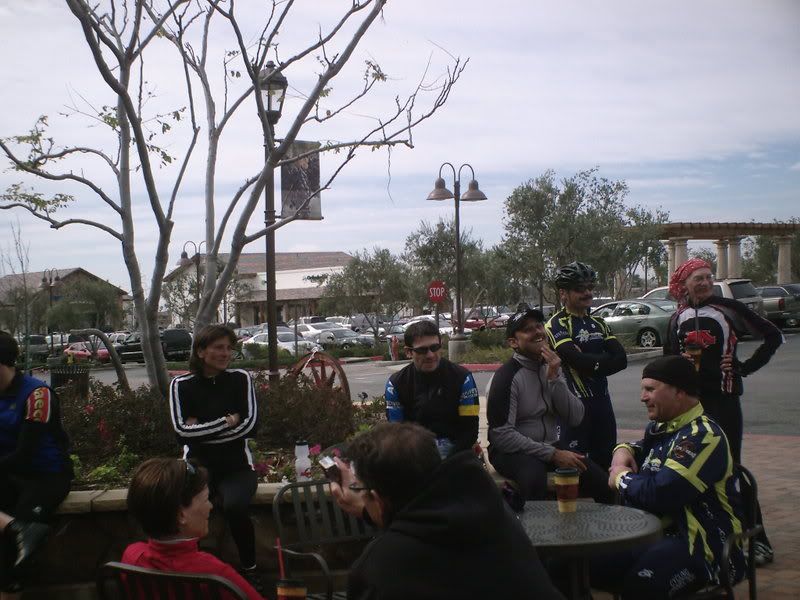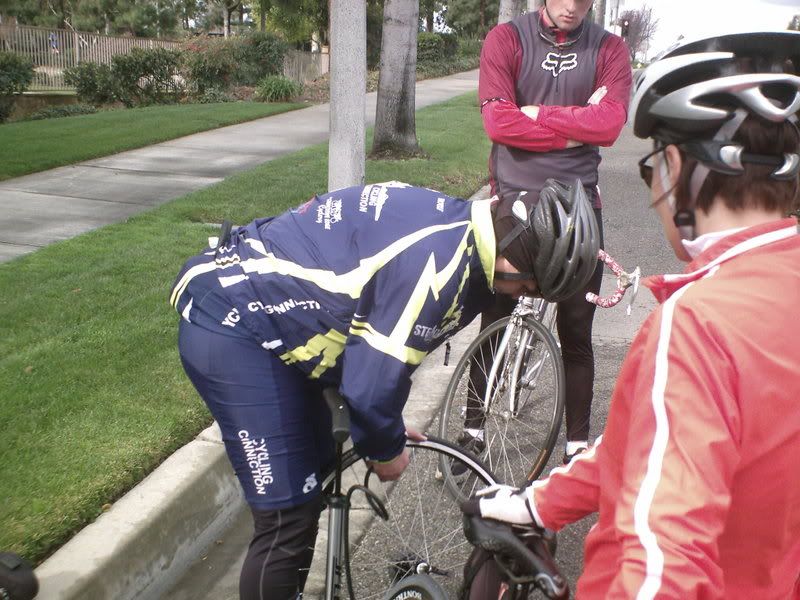 Today is my birthday.
I had sold one of my bikes. to another Team Estrogen Lady, Duck On Wheels. She lives in
Trondhiem, Norway,
which happens to be near the town of
Hell
. she had sent me post card from Hell with her check.
The day started out early, as I rode to
It's a Grind
. One there I waited for everyone else to gather. We usually do tow rides and Laura Armstrong had asked me which ride I was going to do, had thought about doing the long ride up Mt Baldy, but I usually get dropped(left behind) on that one, and I wanted to be social today. It turns out Laura had the same idea, but we found out too late.so we did the short ride (22 miles)with Mike Basica and Fred Roth. Laura's husband, Greg was sick with a cold, so he decided to take photo of us fro the website we were doing OK until we got to the top of Benson, where Mike had a flat. Tow Straggler joined use there . I dropped my chain going across Euclid, so I got in some sprint practice. Mike had yet another flat where we turned off Sapphire. Laura and I stayed with him, and Greg lent a hand(and a pump). We made it back ok, although I half jokingly asked Mike if he wanted to cut it short. Mike almost took me outelooking at some low flying jets. He offered to but me a coffee when we got back. We got back , and I enjoyed my mocha and chatted with the "gang" before running the check to the bank. I decided to got up to Neely's corners. I had a flat in the Rancho Cucamonaga Adult Sports park(I always want to look and see if they are filming any porno movies there).alothoug I noted that it has been renamed the
Epicenter
park, which is the name of the stadium the
minor league baseball team
plays in. I stopped to take some pics at the corner of Rochester and Jack Benny(I decided that Anaheim and Azusa were too far). going up I rode for little bit on the Pacfic Electric trail (and took a pic of what I refer to a "lake Pacific Electric"). I was bieng buzzed by p-38 lighting and several other vintage planes. Apparently there was an air show going on, but there nearest one i found was in
Yuma, AZ
I met Tom and Sue Tisler going the other way on Banyan, and Warren Hawkins on Lytle Creek Road.
I got a metric of the day and got home just when it started to rain. who could ask for anything more>