Well , I've got Brevet #2 in the books.
I need to find a new job so I can move up here! It's too pretty.
Started early at 6:30 - Spoke a little bit with Bernie Barge from the 508. He lives up here. We pedaled in to S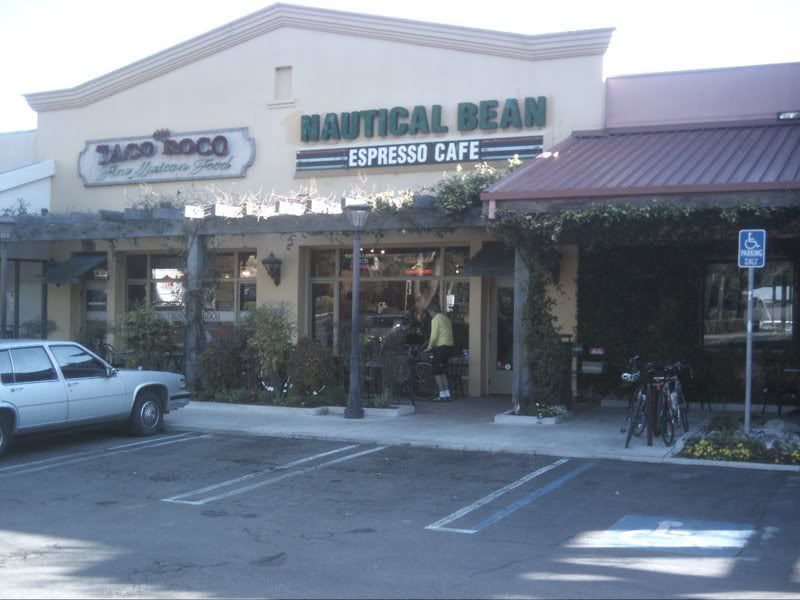 an Luis
Obipso
. I remember that one section of road was imprinted with "built by
the
W.PA. - 1938, Unfortunately I missed taking a picture.
I also missed the First control. On brevets, you are given a Card, which have to have stamped at all controls to get official credit. It was at a coffee shop
We rode out of
SLO
and went back to
Morro
Bay. On the way there, I thought I saw my first California Poppy, more on this later. We then got back on Highway 1 - which is actually a freeway. It wasn't as bad as it sounds. We got off Highway 1 to go through
Cayucos
. Saw more of the Flowers.
California Smallest Town - Harmony, Population 18. Noticed that the Episcopalians pick up trash in Harmony. We had to climb a hill in
Cambria
, and I stopped in San Simeon and had an
Odawalla
Bar.
We then pedaled
through
San Simeon and past the Hearst mansion. I wasn'tsure about riding on
PCH
. The Coverage on Versus when the Tour of California did stage here was "Cyclists - Don't do this road! The Crazy Drivers will run you over!" Shame on you Phil, Paul, and Bob! Nice shoulder until we got to the climb to The Ragged Point inn, and even then, the Drivers were courteous.
I had a turkey Sandwich at the Ragged point(pic below). I think I got penalized for eating healthy. Most People were having Burgers and Fries. It took me forty minutes, it should have taken me twenty. Most
controls are at restaurant or stores (the first was at a coffee shop) and I usually like to patronize them to show my appreciation for putting with us Psycho cyclists. I made it back through
Cambira
and Harmony and Arrived at
Cayucos
at 4. Lots better than 6:30. Socialized with the gentleman running the control and some other riders. Talked about the flowers- they though they weren't Poppies - Darn! Had dinner at Taco bell- should have gone back to the Maya.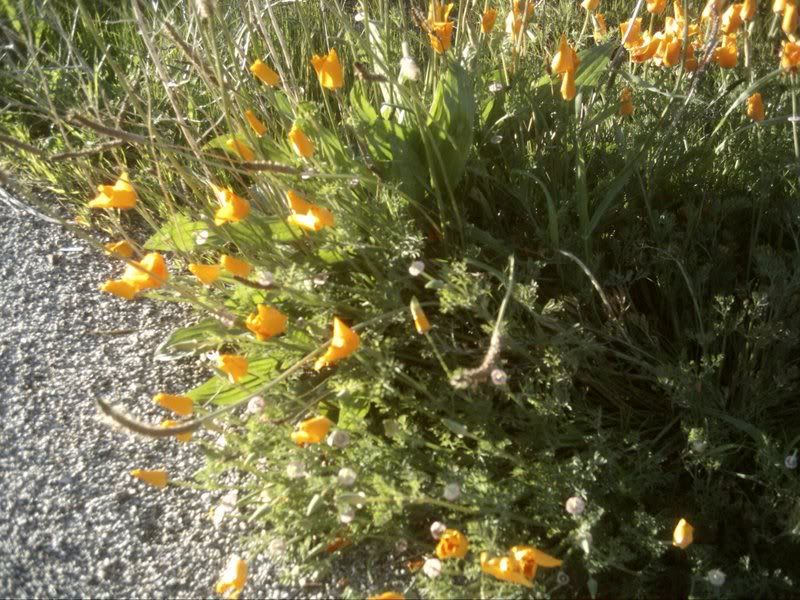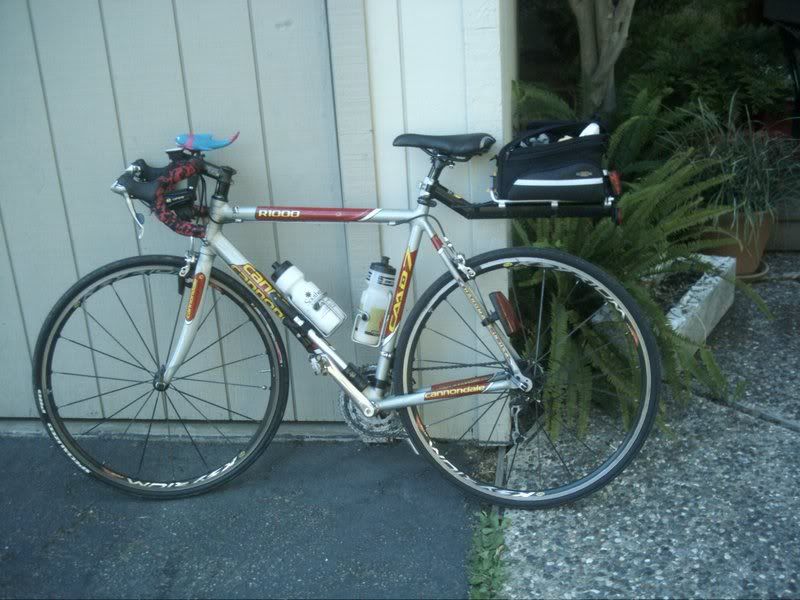 I'm still debating what to do tomorrow. I'm probably going back via the
Carizzo
Plain. Still considering dropping in on Church up here. I know it's no big deal, but is Lent. let you know in tomorrow's post....
Photos!: