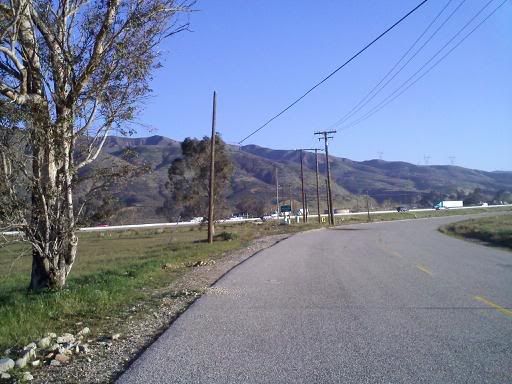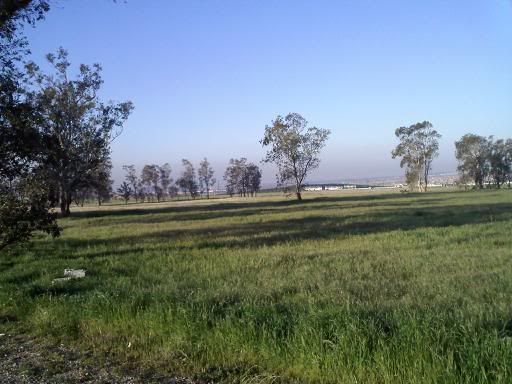 Not work -life? well maybe biking is work!
I wanted to do to a 50mile ride some time this weekend. Only problem is that I usualy do it on Saturday, but I had agreed to do the Social Ride at bent up cycles today. Si I decided to get an early start yesterday. It was actually nice and quiet. The only problem was that I was trying to avoid schools. and couldn't quite do it. I made it out to Summit and Sierra, before turning around. I decided to do some climbing practice , and check one of my permanent routes. I went up to the water tank at the top of Citrus, and decided to do Lytle Creek road. However my rear Derailleur is in need of adjustment, and it shifted into spokes (oh no!)
But I found out that they had finished Cherry/ Coyote Canyon to Lytle Creek road. I freaked some motorist out by passing them on Cherry (yes, you exceed a 35 speed limit on a bicycle). I wasn't sure if wanted to do the trail again, so went back on Banyan and lemon. I'm getting good enough that I can start on hill, now I f I can get the speed thing down... I went across 16, down Campus and back home with 37 miles.
I guess I could have done 50, but wanted to go ahead and get my errands done of Friday.
I noticed the economic slowdown, as there was line to recycle my bottles, and souplantion was empty. Wal mart was busy, as was Victoria Gardens, where I stopped to buy an Atlas of Oregon (or is it Orygun?), since I'm thinking about taking a
trip
there this summer.
Speaking of that , I next went to REI to spend my dividend. The parking lot was empty, but that was primarily beacuse there used to be a Circuit City and Drexel Furniture store in the Shopping Center. while there I got a Camp chair, a light, and some bike food for 75 cents! Frugral!
I next went to Sears, in search of the Elusive Digital TV Convertor. Mope, and not at Target (Sears: Empty, Target: Ok, but not as busy as Walmart) Then to Albertson's (empty) before heading home.
Then out To Van Nuys today. A nice social ride. It took a while to get gone, but were soon on our way:
there's always one odd ball:
we had to avoid a soccer tournament at balboa park:
We ran into a another "bent rider.
The piece of paper on his water bottle is a poster for a stolen bike. I you get a deal that's too good to be true on Burley Canto, Talk to me, or better yet,
these guys
.
Dana Liebermann, the owner of Carbent and Bentup, showed up:
We then crossed the Los Angeles River at one place where it isn't channelized:
Eventually, we made it back to the shop:
I noticed that Dana had done a trike trip near Astoria, so I asked Him about it. I then told him about the Brevet series in Southern Utah. Andres worked on my bike,and since I had $25 to spend for recommending someone else to them, I bought a jersey with pockets on the Front, and I was soon my way back out the semi-desert. Only I got lost in Van Nuys trying to find La tuna canyon.
met goals: no! had fun: yes! do it again: absolutely!
FHS,
Jana