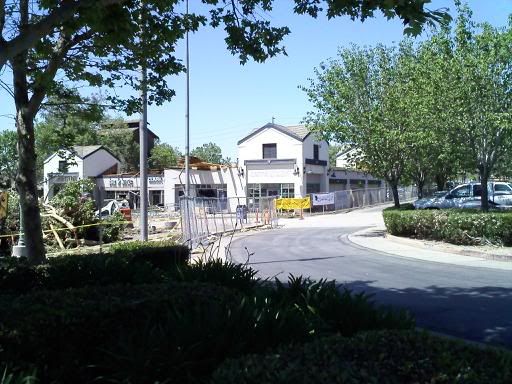 Well today was my normally scheduled day off:) but I woke up about the same time, so I took off early.
I was going to go up to applewhite Campground on Lytle Creek Road, I decided to go up sierra ave in Fontana to avoid some bad dogs
Unfortunately, once I got close to the 15, I started to pick some Santa Ana Velocity winds -so no Lytle Creek road for me!
I decided to see If I could make over to Glen Helen Park, not bad:
There's also an amphitheater in Glen Helen:
I wanted to find a video of Toby Keith singing "Should've been a Cowboy" there, since I have it on CD, but no luck
I was debating doing some miles, specifically coming down and back up Old Rt 66 in San Berdoo, but In order to that I would have to some train tracks. What make these tracks so bad is not that the pavement, but of the six railroad lines into LA, three of them coming through the Cajon Pass. I remember one time pulling up here and waiting for a train to pass. About the time I could see the end, another train started to come by. Four trains later, I finally made it across. That and the fact That I had a hair dresser's appointment later on dissuaded me.
Coming back , I noticed a Condor trying to Fly across the road. The wind was bad enough, it was not making any progress. so it landed and gave me a "Rodney Dangerfield" look.
I took a shot of a fire station, just not the one I was aiming for, before heading for home:
I was debating driving or walking over to the appointment. I wound up driving, which turned into a good choice, as they were tearing down part of the shopping center to build a
Fresh and Easy
(british style grocery store).
I was going to go to a self service carwash, but there was line (people are economizing) I decide to do the automatic one at the Service station, where some one hit me up for gas money so they could get home to Hesperia.
Continuing the economic theme, Wal mart was crowded, but so was Victoria Gardens. so may the economy is improving, but we're learning to make better choices. I went over to REI before heading home. There was another new Fresh and Easy that had replaced the furniture store, but no one had leased the old Circuit City. ReI had a crowd, but they were having a sale.
Until next week,