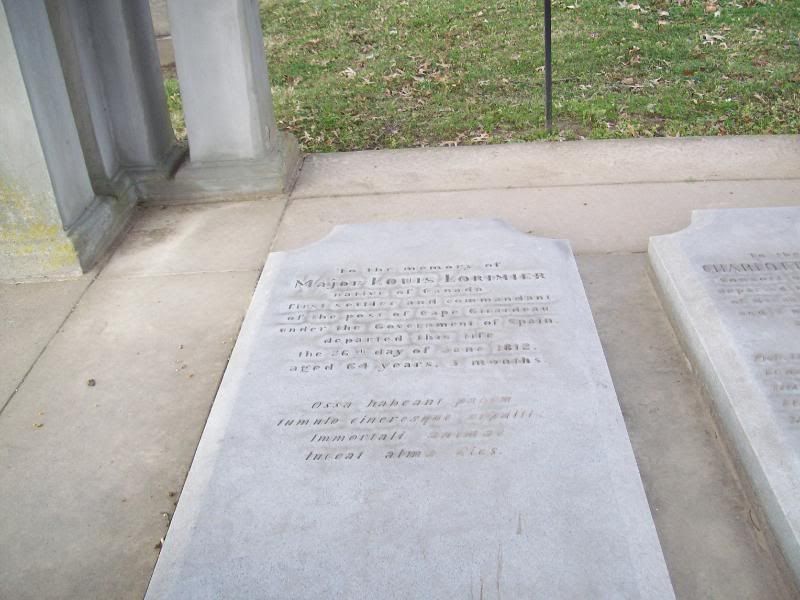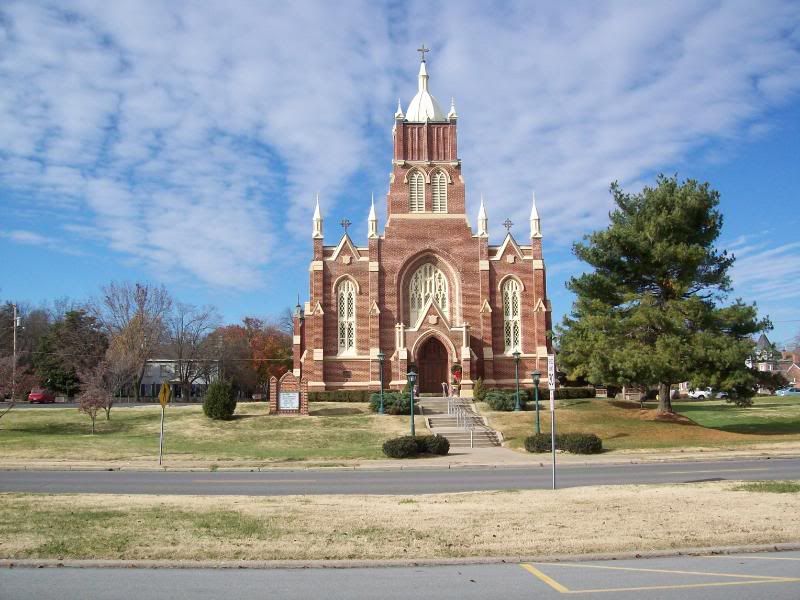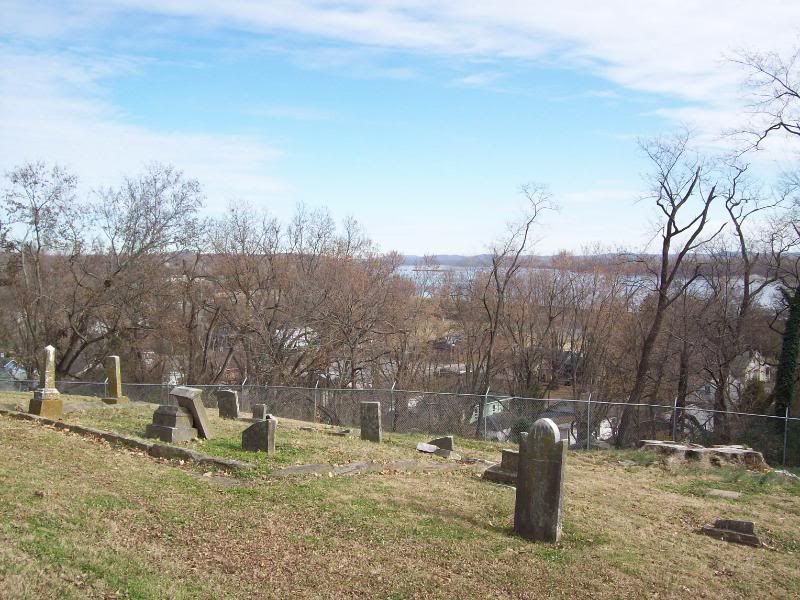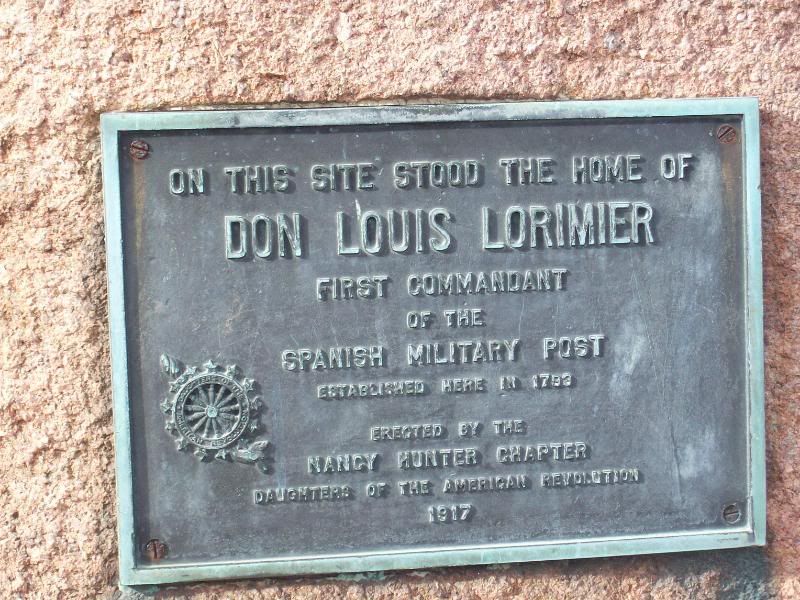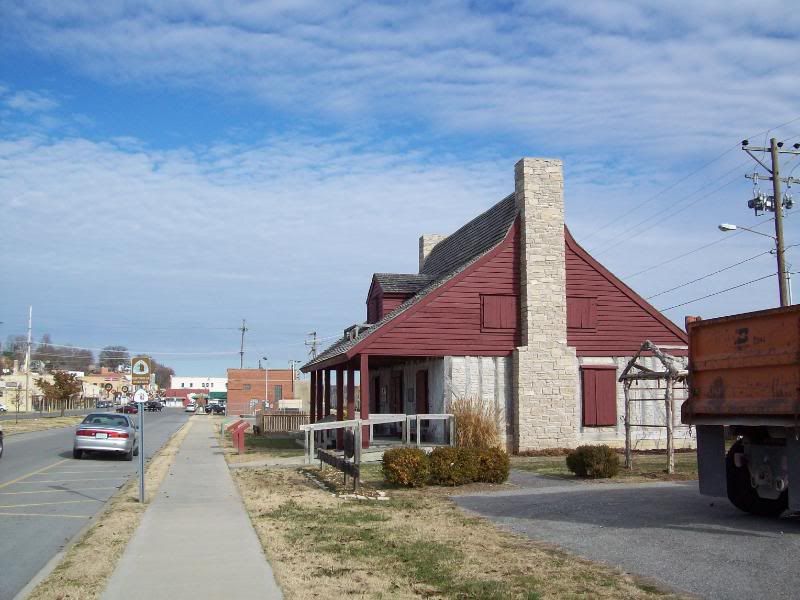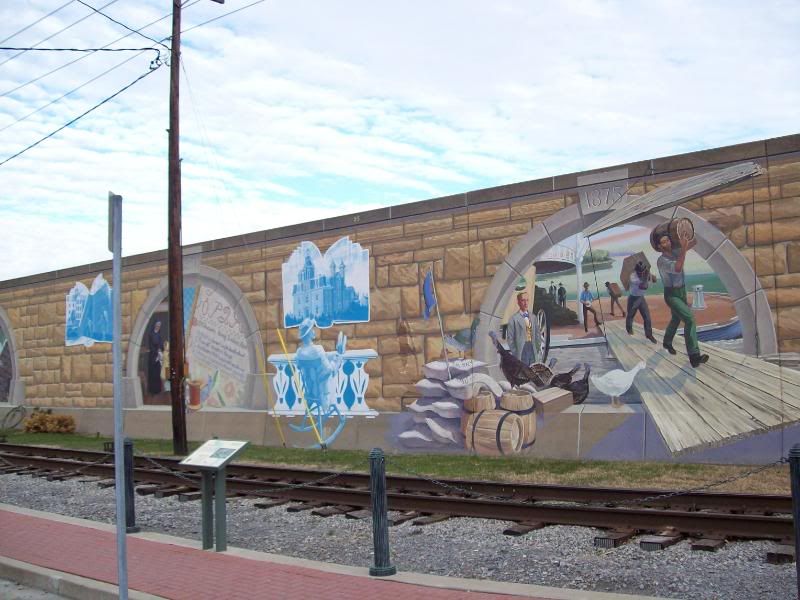 If you got your maps from last time, you'll notice that Jackson is right next door to another small town, Cape Girardeau. And you may remember that I've been plunked away on a novel that Feature Cape Girardeau's Founder , Louis Lorimer , as a minor character.
So mom and I drove over on Friday. Mom had come down with the same stuff that my nephew had on Thursday, but felt better.
our first stop was old Lorimer cemetery. As you have have guessed, Our Hero has his final resting place here. It's also the final stop for Louis Houck, the regions railroad pioneer, and aouther what is consider the definitive History of early European Missouri (A Tip of the helmet occurs here to both Gentlemen). It also has quite a neat overlook of the Mississippi and a pretty cross.
Another things That I took a pic of , but didn't turn out was an Old tombstone that had the inscription weathered off. The association had placed a bronze plaque with the inscription(that had yet to be stolen). One other that reminded that I was in the "show me state" was the inscription: He had been killed in the Civil War, and the Unit Inscription was Company A; 5 th cavalry( or something close). if you're lost, take a quiz: What side did Missouri take in Civil War? A: Union or B: Confederacy. The answer is A. and B. I remember from family history it was common to omit the allegiances of units in case of brothers on opposite sides (as happened to the Lingos) or switching sides (as a certain gentleman from Hannibal before moving to California and encountering a jumping frog in Calaveras County (excuse me, but there's a Gentleman in a white suit with a Cigar at my door. He says we should have supper at the Claim Jumper)
we then downtown. One thing that we always went to do was to see the display windows at Hutson's Furniture store. It's not a spectacular as I remember it. It's also the location of Louis Lorimer's "red House", which is Currently occupied by Saint Vincent's (which is not the first Catholic Church west of the Mississippi).
There is a reconstruction of the Red house across main street. we going to visit, but it was closed with a sign that would be open Saturday.
So we briefly Braved the mall, and went home.
We going to invite my brother along on Saturday, but he was , you guessed it, sick. Undaunted , we went back and found that the Red house was still closed. Oh well, Louis l, you'll just have to be subject to my lie - err - imagination(Mr Clemens said we need to get going)
So I wandered along the riverfront. Took some photos of the river wall, a barge under the bridge,and of the Common pleas courthouse on the hill.
Sunday I went back to California. My sister was going to go along to stop at a mall, but she got sick. I got it on Monday.
what, no pink houses or John Mellencamp?