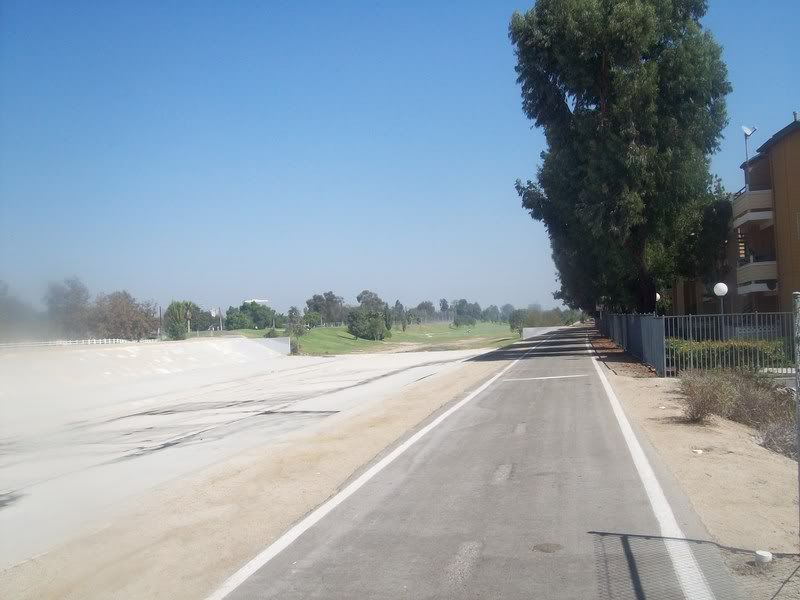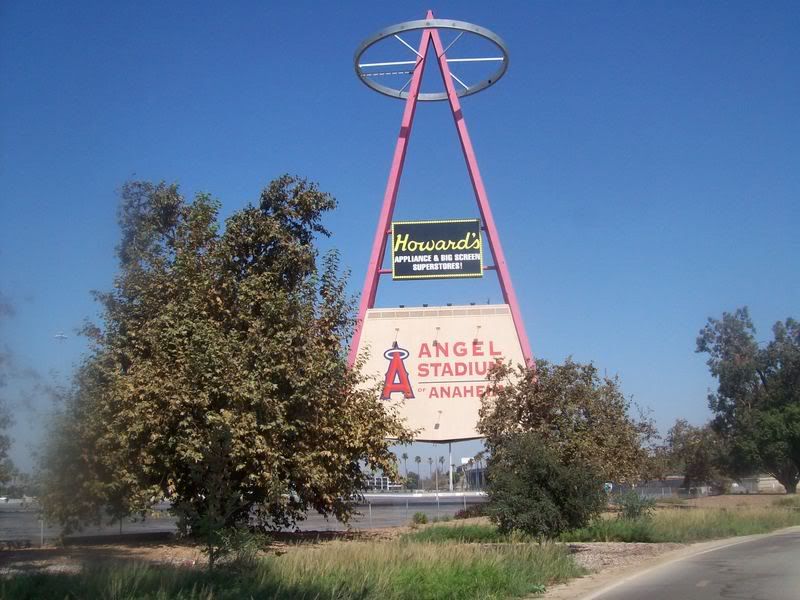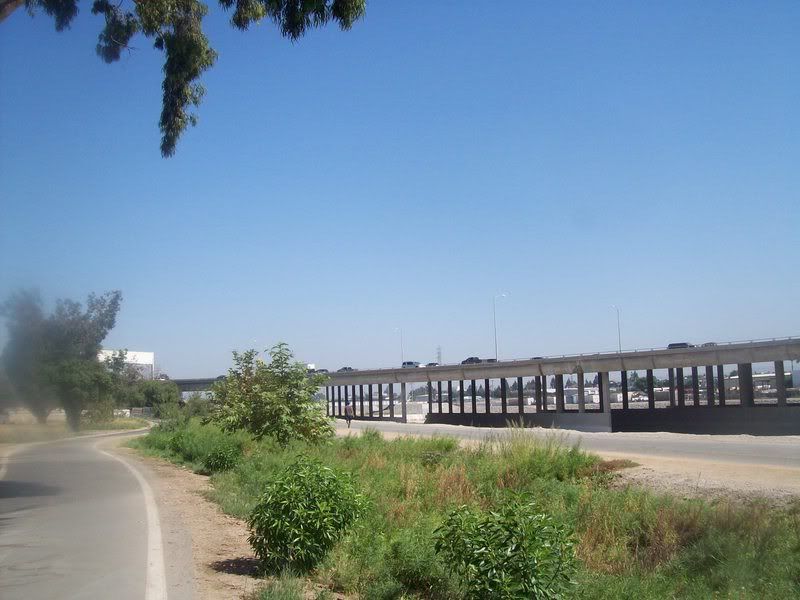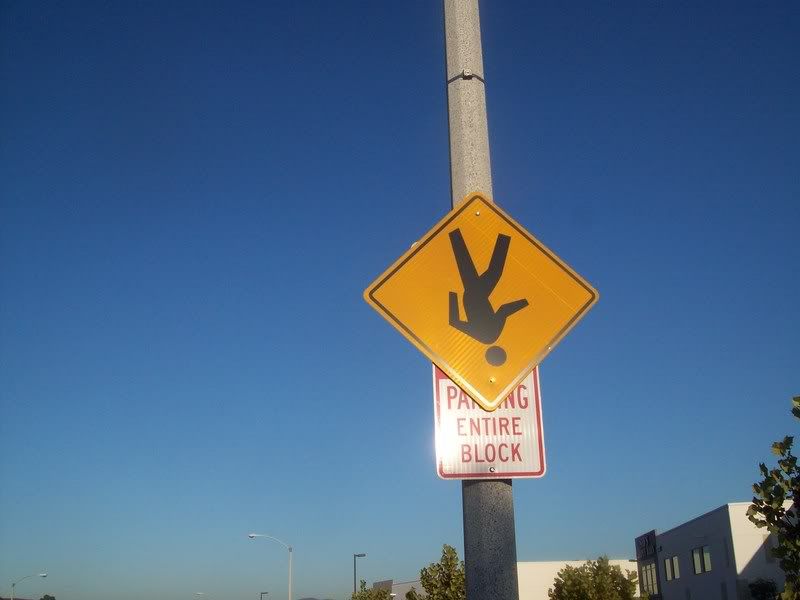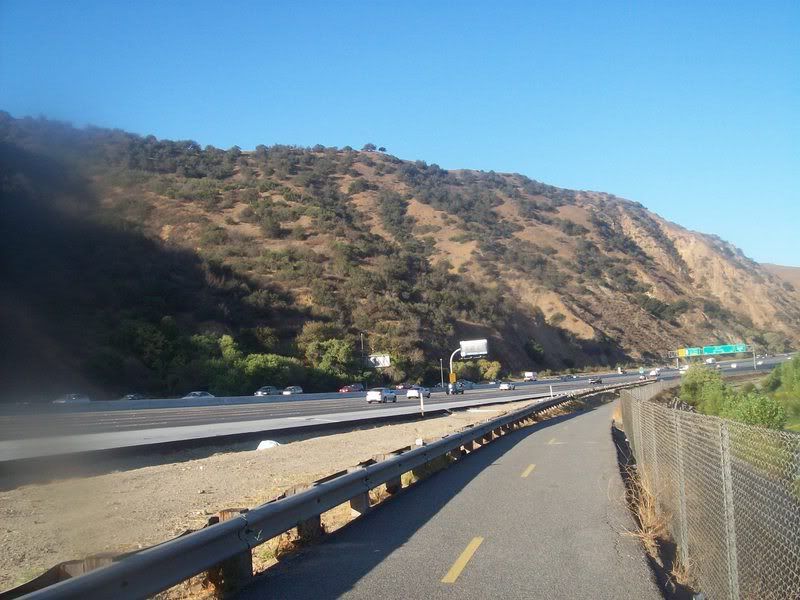 Whew!
It looks there's some snafu with the Brevet I did in Moorpark, so In order to keep my foot in the r-12 race(that's one brevet a month for 12 months). I rode my new route, Barrio to the Beach.(my ace in the hole)
The route starts out in the usual meeting place, it's a Grind Coffee shop. I started on my way and decided to take a picture of the Epicenter, which is the Stadium for Rancho Cucamonga Quakes, the Class A affiliate of the California, err... Anaheim, err.... Los Angeles Angels of Anaheim. It was too dark.
So I headed south on Millken/Hamner, I was actually in danger of making a control too early! That's one of the odd things about randonneuring that I like - you can be penalized for riding too fast!
so I took a picture of the Australian walking sign. That did the trick.
I then missed the turn for the Santa Ana river trail. I found on was down by Angels stadium, where I decided to get creative with Halo on the Big "A". it actually lights when the Angels win.
The closer I got to the beach, the more marine layer(Fog/low hanging clouds) I ran into. That's why I didn't take a picture of the ocean - it was too thick.
I stopped and had lunch in Newport Beach at a Circle. I did not run into my two most excellent friends, Bill and Ted. I think they were at the one in San Dimas.....
In keeping with the baseball theme, I had some hot dogs.
Coming , I took some more pics of the Stadium. Sorry Hockey Fans, no pics of the Honda center.
I was going to take another pic of an egret at he end of the river trail, when I developed a case of tanglefoot. No damage other than skinned knee and bruised ego. I I stopped at Green River and washed up.
I made to the next control OK, but shortly after wards, I sliced my tire, I managed to get it fixed by booting it with a dollar bill, and was debating calling it off and going home to get a spare tire, at which point my boot blew. I was about three miles from home.
Then I remember I was across the street from the JensonUSA warehouse. I wasn't sure if they could help me, but it was worth a shot, as the nearest bike shops, Bumstead's in Ontario and Roy's in Upland were about the same distance as home.
I was treated like a Queen by Jenson. They got me new tire, two tubes, and changed the tire for me. I did have to give them some money.(good thing I had my MasterCard!)
One of the reasons I started so early was to avoid the Late afternoon wind, Needless to sign, another of my plans went awry. I made up Euclid and across Arrow, knowing I still had time (the minimum speed for brevets is a 9.5 mph rolling average ).
by this time I felt more like this
song
(lyrics may not be family friendly)
I made to the next control, an AM/PM in Claremont with about an hour to spare. I filled up with Gatorade and was climbing up to Base Line Road(er, 16th Street. it's Upland) determined to take advantage of the fact that it was downhill and the wind was at my back.
And my luck turned I did not hit a Red light until I got to Milliken Avenue! (That's the first time I've done that and about 8 miles.) I know had about an hour and twenty minutes.
Well maybe my lucK was better, I had cut a coupon for Baja Fresh to get supper. Turns out I lost it somewhere. but it was only a dollar.
So keep on keeping on. I need to rest my bones.
FHS,
Jana
ps. I got credit for Moorpark! one more perm and i'll be eligible for the r-2000.