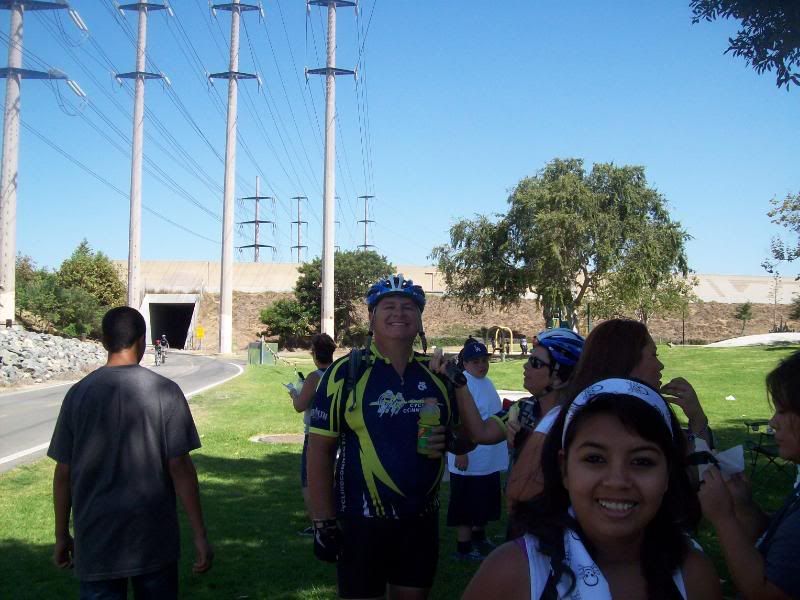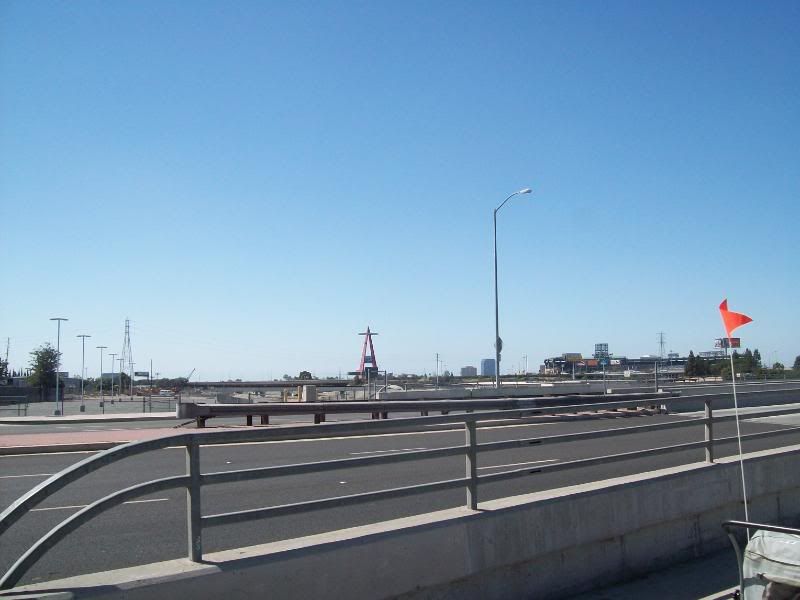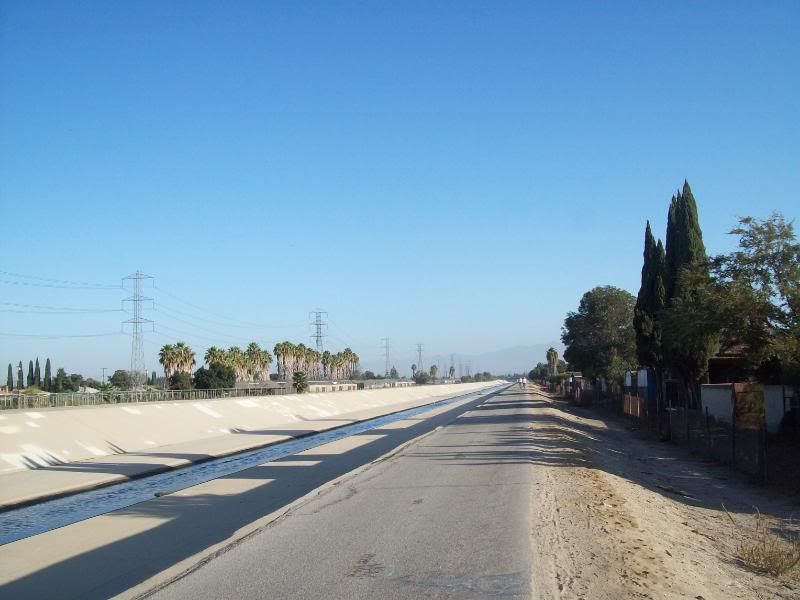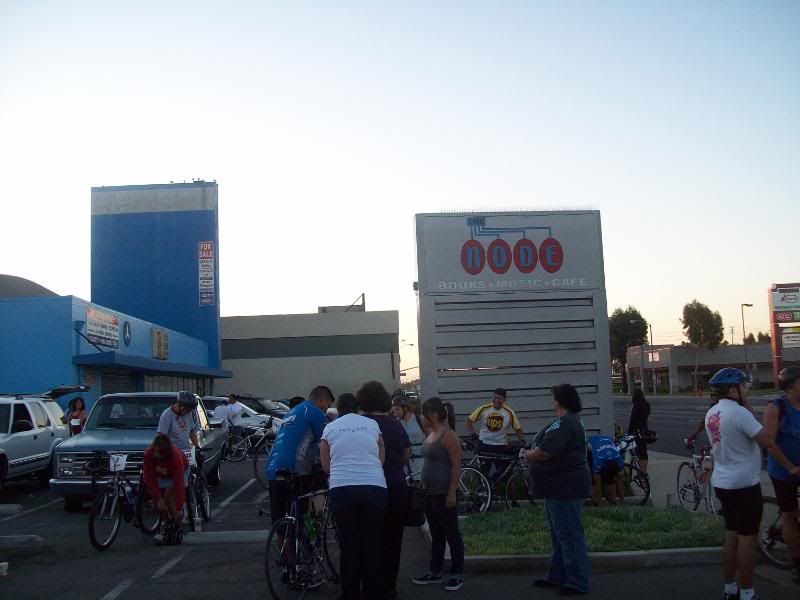 I will confess, I almost didn't do this century. I had done a brevet last week, and got in over an hour and half late Friday night.
But I woke up early and drove on down to Norwalk. This was a sparsely attended century, about 100 folks.
The one eighty comes from the sponsor -
oneightywest
a christian charity dedicated to help young folks turn their life around.
So we started out at a
christian bookstore
I hung with the main group for first five miles, until it was obvious to me that people were riding in an unsafe manner. So I hung back at the first rest stop and talked with Henry and Allen.
The next part was on the San Gabriel river trail. This is lesser cousin to the Santa Ana trail. There are usually a couple of bikejackings here a year - I could see why - several places it would be easy to lie in wait. Other than it was OK.
Henry, Allen, Cindy, Debbie and Barry, and a bunch of other cycling connection folks caught when we got off the San Gabriel Trail. we rode together through Santa Fe Spring and La Habra. Coming through Brea, I missed a light, and wound in a racing training ride. I also missed the turn for the 100 and my buddies(did I mention they need to do a better job with cue sheets and route markings?). I figured out my mistake in Fullerton and doubled back.
We rode by the Nixon Library in Yorba Linda, but i forgot to take a picture(it's not much) My favorite thing is that they have house he grew up in on the grounds - It reminds me of the house my mother grew up. We had to climb a few hills here.
Then we got on the Santa Ana River trail. This should have been easy, but we had a 16 mph headwind for 25 miles. I took it easy, and stopped to take pictures of Angels Stadium and the Honda Center.
By the tim I got to the 405 free way I was pooped. Fortunately, there was rest stop right there. I pulled off and Fred and Slyvia and Tom and Mary Lou showed up. Look at the flag behind Fred to get an idea of the wind. I cut up with them for a while and got back to Huntington Beach, aka Surf city.
We were on Pacific Coast highway, and the wind coming from the side much better!. I stopped to some pics of the oil fields and of the Navy Depot in seal Beach (hey , my nephew is the navy and you could say he's found of SEALS.
We were back on the San Gabriel Trial for the remainder of the ride. I ran in to the gang at teh apres- ride feast.
This another feature of the oneeighty west ,The end is a mile away form the start. So I rode back to my car.
Great day , great ride